| | |
| --- | --- |
| | NEWS |
Latest Press Release
Organizations like IBM and SAE are making the virtual career fair one of the fastest growing virtual event applications.
CNET: Why you shouldn't wear white when looking for a job online
ON24 offers a few guidelines for effectively presenting yourself in virtual job fairs.
ON24 in the News
Review recent news coverage to learn more about industry trends and ON24 solutions.
---
| | |
| --- | --- |
| | UPCOMING EVENTS |
From San Francisco to Chicago to London, we will be on the road. Join us!
---
| | |
| --- | --- |
| | FEEDBACK |
Rising fuel prices, less travel?
Airlines are raising fares, and gasoline prices are going up. Does this affect your travel plans?

---
NETWORKING
& LEARNING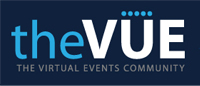 The VUE Online Community
Join the VUE, a community for virtual event professionals, and interact with peers and industry experts.
7 STEPS TO SOCIAL SUCCESS
Is yours a Social Business? Organizations of all types and sizes are starting to think of social technologies, including virtual communications, more strategically as business tools, and not just as marketing channels. Here are seven steps to social success and becoming a Social Business.
Tried-and-true techniques don't work

Imposing "messages" on clients, prospects and employees is expensive, and most are ignored anyway.

Social media have changed the rules

Smart business communicators now reach targets directly using virtual communication, including interactive social media.

Audiences actually want to use social media

Buyers actually want to consume social media content, unlike traditional paid advertising and press releases.

Companies should be social, too

Companies must learn how to leverage the potential that virtual communication offers and harness social tools for business process improvement as well as marketing.

Transform your business into a Social Business

Using social media tools and techniques, you can streamline, extend and improve your processes and build a profound Social Business.

Create a Social Business agenda for your company...

Infuse the ethos of social collaboration throughout your organization.
Manage the risks of deeper connections with clients and employees.
Analyze and socialize data to discover what's happening and predict what's coming.

...and radically improve your operations

A Social Business is more dynamic, collaborative, efficient and customer-driven--and far more successful.
The end result: competitive advantage.
---
| | |
| --- | --- |
| | RESOURCES |
Application Guide:
Virtual Learning for Dummies


This free booklet teaches users how to leverage online platforms for learning applications, including CE and employee training.

Case Study:
Sodexo Virtual Corporate Training


Sodexo estimates that its global virtual management training programs cost some $1.4 million less than comparable traditional in-person training sessions.